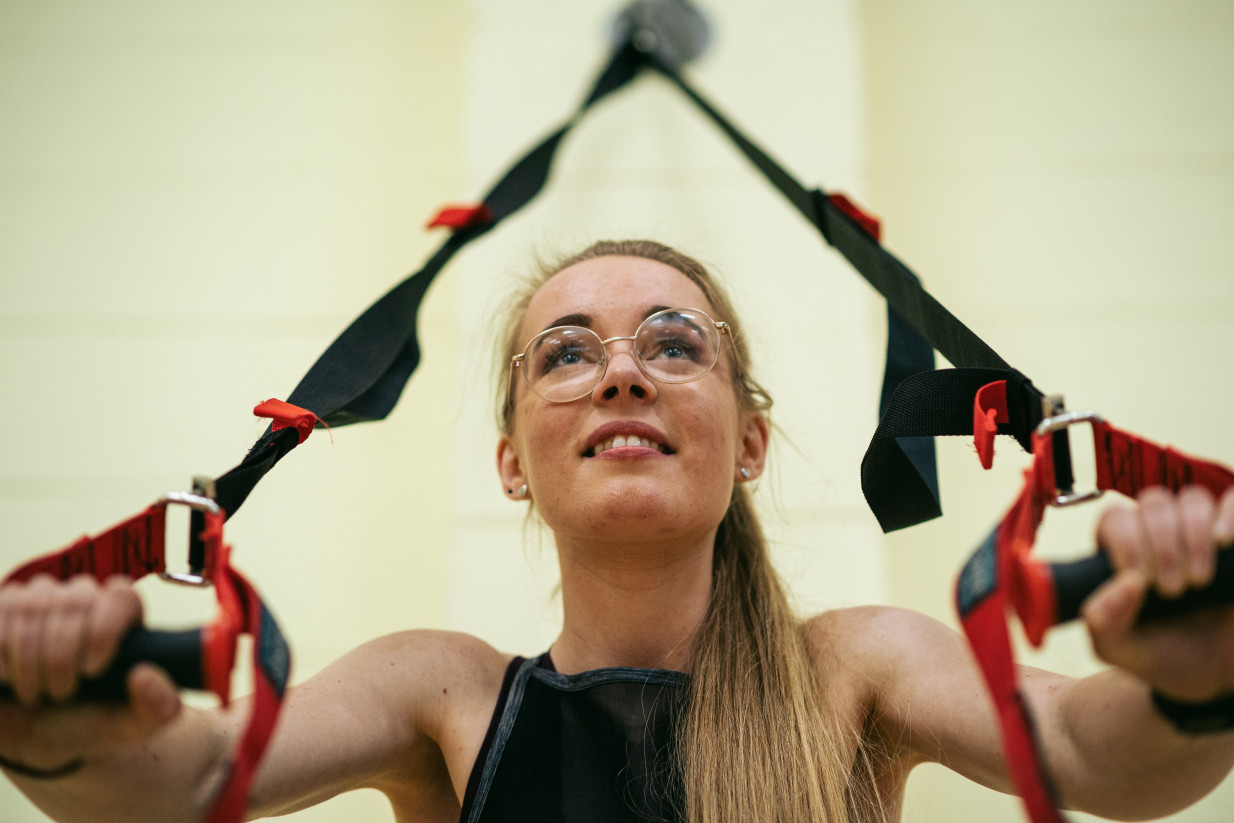 Course
Suspended Movement Training
Suspended movement training can be used with people of all ages and abilities, making it a key skill to have to progress as a trainer.
Next Course Dates
Cost: £175.00
New Dates Coming Soon
Course Summary
As part of this qualification, you will learn the history behind this type of training, the benefits and how to confidently adjust to the needs of your clients.
We will teach you how to assemble and adjust equipment safely as well as look at some of the different and most effective exercises you can show you, clients.
Completing this course allows you to progress onto other Level 2 specialist modules such as Kettlebells, Group Indoor Cycling, Circuit Training and Health-Related Exercise for Children.
Suspended movement training can be used with people of all ages and abilities
How You're Taught
This is a two-day course. This is usually one day a week over two weeks, with one week off in between. The days run from 9am until 5pm and it is essential for you to attend both day. Please note there is a lot of practical work involved on both days.
Assessment
The assessment takes place on the second day and involves a written plan followed by a practical assessment with a written evaluation. This will be a group activity and it is helpful if students can bring someone with them to take part in the practical session.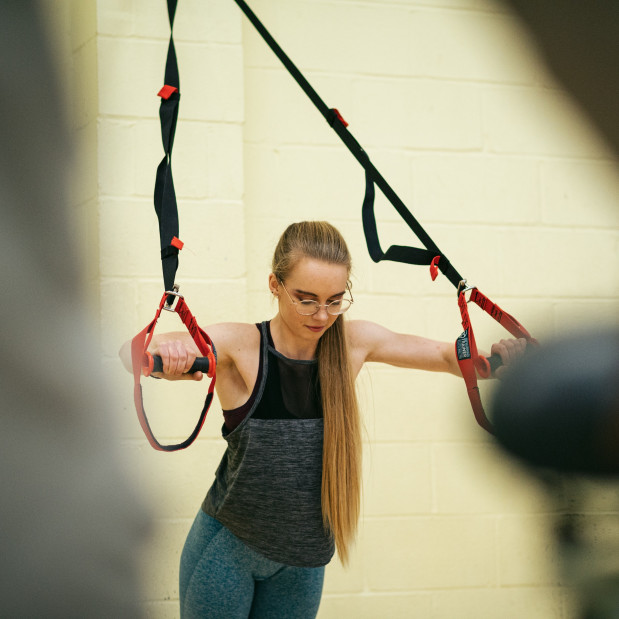 Progression
Once you have achieved this qualification you will be able to add these exercises into your programme planning and continue to progress your fitness career.
Entry Requirement
To be eligible for this course you must already have a Level 2 Certificate in Fitness Instructing Gym Based Exercise or Level 2 Certificate in Instructing Exercise to Music.
Modules
The history and origins of suspended movement training
The fitness and health benefits of suspended movement training
Health and safety considerations for this form of training
How to plan and prepare a suspended movement training session
How to identify your client's requirements and adapt the exercises accordingly
Fees & Funding
The fee for this course is £220 with a deposit of £100.
How to Apply
Select book now and then select the dates you wish to attend the course. You will then be taken through to the payment page to secure your booking. If you have any questions you can call one of our team.