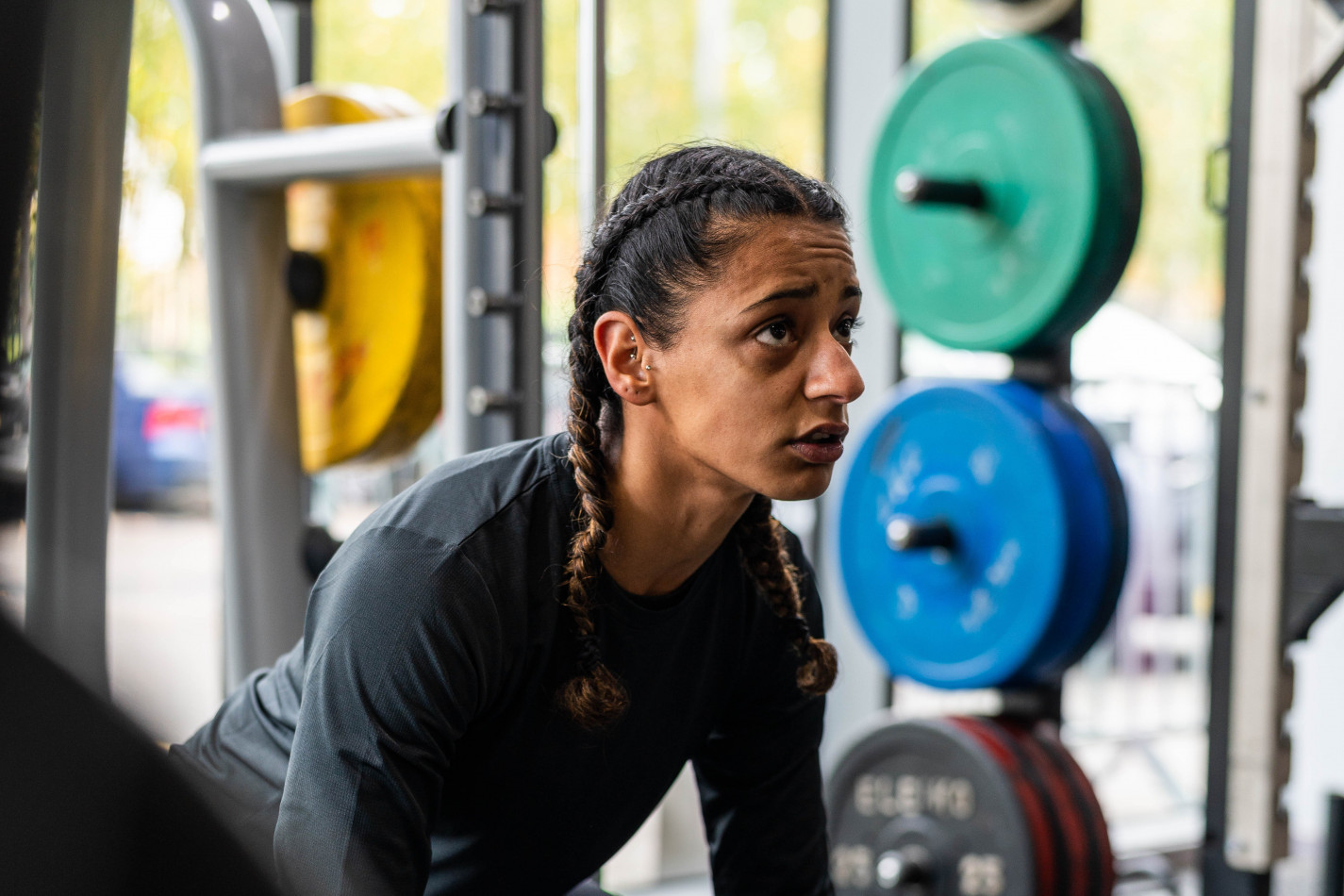 Course
Strength and Conditioning - Level 4
Our Level 4 Strength and Conditioning (S & C) course has been designed by UK Strength and Conditioning (UKSCA) accredited coaches. The course aims to provide you with the knowledge and skills to be able to competently deliver S & C with athletes from both individual and team sports.
Next Course Dates
Sheffield - Start Date: 16th Mar 2024
Click "Book Now" for full course dates
Cost: £807.00
Book Now
Next Location
Course Summary
The full course title is Level 4 Certificate in Strength and Conditioning and is accredited by the awarding body Active IQ.
5 days of in-person delivery and assessment
Delivered by UKCSA Accredited coaches who have a wealth of experience working with professional athletes in a range of sports.
Delivered from the English Institute of Sports Sheffield (EISS), home to some of the best athletes in the world.
Advanced learner loans are available for anyone 19+
Applicants MUST hold a level 3 Personal Training or Strength and Conditioning or equivalent coaching qualification.
If you're looking for a career in Strength and Conditioning, or if you want to add strength and conditioning practices to your list of services, then this is the place to start.
How You're Taught
Our courses are all taught with a range of teaching methods. The course involves 5 days of tutor lead in-person teaching delivery. You'll attend one of our top-class training venues and work alongside others, led and supported by our industry-experienced tutor.
For each course date the timetable runs from 8.45 am-5.00 pm, we ask you to arrive at 8.45 am for a 9.00 am start, we'll usually be done teaching content by 4.30 pm, with the last half hour available for more individualised support from the tutor.
Alongside the in-person delivery, you'll also be provided with resources both physical and online to support you with your studies further.
Assessment
There are a range of assessments for this course:
1. Strength and Conditioning Proposal
You will need to produce a professional proposal to promote the benefits of strength and conditioning coaching to prospective clients.

This may come in the form of either a written proposal (1000 words max), a presentation (20 slides max) or a recorded verbal proposal (10 mins max).
2a Performance Analysis of the Activity and Athlete
2b Plan, deliver, and evaluate periodised, performance-related strength and conditioning programmes
Assessments 2a and 2b are assessed together in the form of a written case study, a presentation, and viva.
You'll need to find an athlete to work with, you then analyse both the sport and the athlete before then formulating a 12 week periodised training plan for the athlete.
You'll then work with your athlete for a 12-week period, recording and changing things as you go, relating changes to performance data, athlete/team feedback, and your own reflections on the programme.
Once the 12 weeks have been completed with your athlete, you'll then present the programme to our assessors and complete a VIVA (critical Q+A) to justify your decisions during the planning, delivery, and evaluation process.
3 Plan, deliver, and evaluate periodised, performance-related strength and conditioning programmes
Plan, deliver and evaluate a strength and conditioning session.
This will be assessed against a set criteria.
All assessments will be assessed by Envisage assessors, the course will prepare and support you to give your best performance, and we will always ensure that you are informed of any details required to complete assessments. Each assessment will be followed promptly with both written and verbal feedback.
There are no additional costs for Assessments or reassessments.
We work strictly on a defer or refer process, if you or our team don't think you're ready for assessment, we will defer to a later date. This could be due to absence from the course dates or other extenuating circumstances all of which will be communicated with you. If you don't do enough to pass an assessment we will provide you with a detailed rationale as to why you haven't, alongside an action plan and re-assessment opportunity.
Please do not see assessment as a barrier to entry, we want to come onto the course, learn and enjoy the content, seeing the assessment only as a matter of checking that you've learned from the course.
Any questions regarding assessment, please get in touch info@envisagetraining.co.uk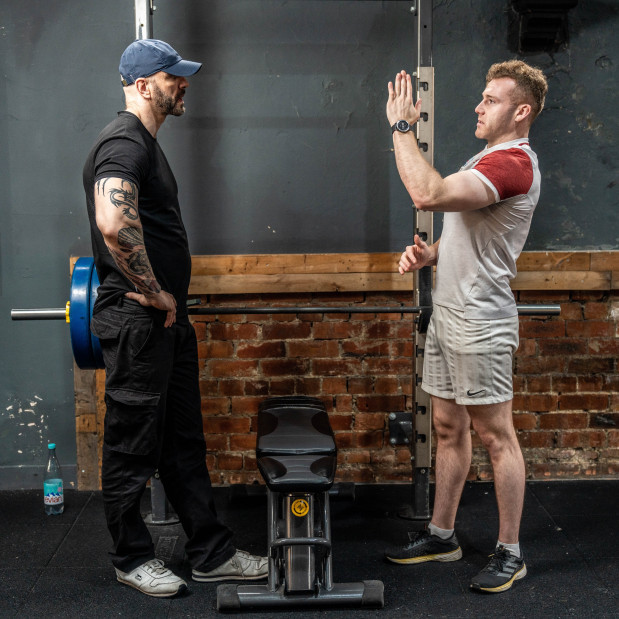 Progression
The goal of getting qualified as an S and C coach is ultimately to work within the sport, supporting athletes to improve their performance in individual or team sports. A high-level strength coach should be able to work across a number of disciplines, being able to analyse sports and athletes, applying their knowledge and skills, to develop a plan for long terms performance improvements.
To reach any level of competence within S and C, it takes time, you must show a long-term commitment to the industry, building on your knowledge and experience working with athletes and more experienced and qualified coaches.
So in terms of career, and a career in strength and conditioning, this qualification starts you on your journey, it is the point of entry which you can then use to access the necessary further skills, knowledge, and experience needed to become a S and C coach.
Entry Requirement
Who is this course for:
Learners aged 16+
Personal trainers
Sports coaches
Strength and conditioning coaches
Learners must hold either:
Level 3 Personal Training (or equivalent).
Level 3 Coaching(or equivalent).
Level 3 Strength and Conditioning qualification (or equivalent).
Skills Required
There is an element of communication (discussing, presenting, reading and writing) involved and learners should have basic skills in communication pitched at level 3.
Modules
There are two mandatory units for this course:
Performance Analysis of the Activity and Athlete
Understand the role of a strength and conditioning coach as part of an athlete's support team

Understand the demands of performance activities and how they can affect an athlete's performance

Know how to source current, credible, relevant information to inform strength and conditioning coaching practice

Understand methods that can be used to assess an athlete's performance capabilities

Be able to perform appropriate assessment of performance activities and athletes

Be able to accurately analyse and evaluate assessment results to create relevant performance goals
Plan, Deliver and Evaluate Periodised Performance-related Strength and Conditioning Programmes
Be able to design a long-term, periodised plan to improve the performance capabilities of an athlete

Be able to prepare for strength and conditioning sessions

Be able to deliver effective strength and conditioning sessions that optimise athletic performance

Be able to effectively end a strength and conditioning session

Be able to evaluate the session and performance implications to modify future plans in response to athlete's status and performance
Fees & Funding
The course fee is £809.00.
To book the course if you're self-funding we require you to either pay the full fee or a £100.00 non-refundable deposit to secure your place.
This course is eligible for a 19+ Advanced Learner Loan, if you would like to explore this as an option then please read our page on this for further information - click here.
The loan process is relatively straightforward, you book onto the course and use '19+ advanced learner loan' as a payment method, this will book your place and also let us know that we need to contact you to discuss the loan sign-up process.
If a third party is paying for the course, such as your employer or supporting organisation, then choose 'invoice' to book and we will contact you for further details.
We also offer Envisage payment plans for this course, so you can spread the payments over a 3 or 6-month period.
How to Apply
You can BOOK NOW through our website, please press the book now button and follow the steps to secure your place.
Please get in touch with us if you have any questions or queries:
info@envisagetraining.co.uk
0114 2235675