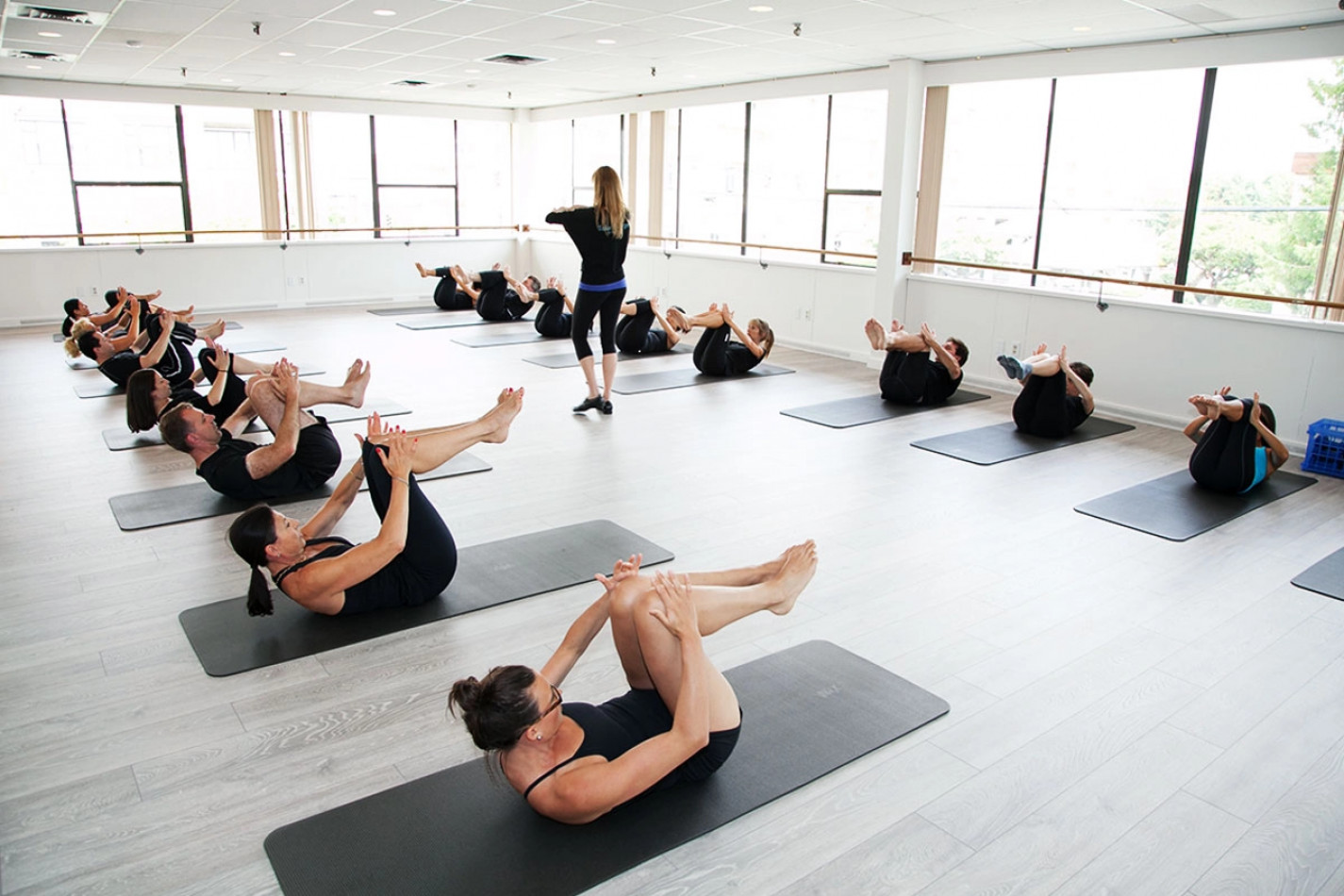 Course
Pilates
Our pilates instructor course provides you with all the skills, knowledge and confidence you'll need to deliver quality pilates sessions in the industry.
Whether you're already a qualified fitness coach and want to add to your services or have decided on a change of career, our course can support you.
Next Course Dates
Sheffield - Start Date: 9th Mar 2024
Click "Book Now" for full course dates
Cost: £1,250.00
Book Now
Next Location
Course Summary
The qualification gained on completion of this course is a YMCA Level 3 Diploma in Teaching Pilates (Practitioner). It's an industry-recognised qualification that from the day you complete you can then start to work as a professional pilates instructor.
Pilates is a popular exercise medium which is most commonly delivered in a group-based environment. It was invented in the US by German-born fitness enthusiast Joseph Pilates, who had trained in dance, martial arts, yoga, gymnastics and ballet. He used this experience and his name, to bring a new form of exercise to the fitness community in the 1920s.
Pilates sessions are based on 34 core body movements and have a strong focus on breath awareness and spinal alignment. The Pilates movement follows 6 essential principles:
Breath
Concentration
Precision
Flow
Centring
Control
So on the course you'll learner everything you need to feel confident delivering well-planning and progressive Pilates sessions for a wide variety of clients.
Become a qualified Pilates instructor and continue the work of Joseph Pilates in teaching the fundamental principles and movements of pilates to a range of clients.
How You're Taught
Our courses are all taught with a range of teaching methods. The course involves 8 days of tutor lead in-person teaching delivery. You'll attend one of our top-class training venues and work alongside others, led and supported by our industry-experienced tutor.
For each course date the timetable runs from 8.45 am-5.00 pm, we ask you to arrive at 8.45 am for a 9.00 am start, we'll usually be done teaching content by 4.30 pm, with the last half hour available for more inividualised support from the tutor.
Alongside the in-person delivery, you'll also be provided with resources both physical and online to support you with your studies further. We have an online learner platform where you can access a video exercise library and other resources.
Assessment
There's a range of assessments you'll need to complete to gain this qualification. Your tutor will support you throughout and provide detailed information on each assessment.
Online assessment workbook (y-mark system)
Anatomy and Physiology 20-question multiple-choice exam
Written worksheets
A Progressive Plan for Pilates session and VIVA (a tutor lead discussion which helps support your justification for the progressive plan)
Pilates Session Plan to be delivered
Delivery of a Pilates session to a group
Progression
Once qualified you'll be able to deliver group and individual-based pilates sessions to a range of clients. This can be done in several ways in the industry:
Free-lance - Self-employed you can go and deliver wherever and whenever you choose to. You might build a timetable of classes utilising different facilities across the region you want to teach in.
Employed - Some leisure facilities may have a class timetable where they need a class instructor to deliver a range of fitness-based classes.
Additional Income - You may already have job and wish to deliver some pilates sessions to supplement your current income.
In terms of progression, you may decide to look at delivering other group-based exercise classes and with the knowledge and skills gained in this course, those skills should be easily transferrable into other exercise types.
Entry Requirement
You must be 16 or above to complete this qualification.
There are no pre-requisite qualifications you need to access this course, we do however ask that you have a basic understanding of anatomy and physiology at level 2. We can support you with this if needed.
Modules
During the course, you will cover a range of sessions which cover the following units:
Providing a positive customer experience in the exercise environment
Lifestyle and health awareness management
Applied anatomy and physiology
Principles of planning and delivering group exercise
Principles and fundamentals of Pilates
Plan and deliver a Pilates session
Fees & Funding
The course fee is £1250.00.
To book the course if you're self-funding we require you to either pay the full fee or a £100.00 non-refundable deposit to secure your place.
This course is eligible for a 19+ Advanced Learner Loan, if you would like to explore this as an option then please read our page on this for further information - click here.
The loan process is relatively straightforward, you book onto the course and use '19+ advanced learner loan' as a payment method, this will book your place and also let us know that we need to contact you to discuss the loan sign-up process.
We also offer Envisage payment plans for this course, so you can spread the payments over a 3 or 6 month period.
If a third party is paying for the course, such as your employer or supporting organisation, then choose 'invoice' to book on and we will contact you for further details.
How to Apply
You can BOOK NOW through our website, please press the book now button and follow the steps to secure your place.
Please get in touch with us if you have any questions or queries:
info@envisagetraining.co.uk
0114 2235675