Course
Nutrition - Level 4
We have accredited 1000s of exercise professionals over the years, on completion our learners are asked for feedback, and without doubt nutrition is the area of interest in which learners want to gain further knowledge and skills.
Our level 4 nutrition course aims at providing learners with the knowledge and skills to apply reliable, evidence-based nutrition science and healthy eating guidelines.
The qualifications full title is YMCA Awards Level 4 Certificate in Advanced Nutrition for Health, Weight Management, and Sports Performance. So, in terms of content, it's shared across the three areas named in the title; health, weight management, and sports nutrition.
Next Course Dates
Sheffield - Start Date: 18th Feb 2024
Click "Book Now" for full course dates
Cost: £809.00
Book Now
Next Location
Course Summary
The full course title is YMCA Awards Level 4 Certificate in Advanced Nutrition for Health, Weight Management, and Sports Performance, here's a summary of the course details:
6 Days in-person taught course
Each day runs 9am-5pm
The range of assessments include

Practical observations
Production of written resoruces
Written worksheets

Online open book Q+A
Cost £809.00
19+ Advanced Learner Loans Available, payment plans can be arranged.
Course Benefits - Why should I do this course?
As with all our qualifications, there needs to be a reason to do it, a benefit to you as an exercise professional. This course will:
Increase and improve knowledge base about a range of nutrition's key areas.
You'll be able to offer advice to athletes about nutrition for sports performance
A more varied approach to your coaching practice
Reduce misinformation to clients through increased clarity of nutrition protocols and support mechanisms.
Improve fitness and anthropometric testing skillset (weighing, skinfold calipers, sweat rate testing all included)
AfN (Association for Nutrition) accredited qualification, which means you can practice AfN-accredited nutritional support adhering to the AfN code of conduct.
Note: These qualifications do not enable learners to provide prescribed, individualised, or bespoke diets, or nutritional advice for individuals who have medical conditions or for elite/professional athletes. These individuals should be referred to a suitably qualified medical or nutrition professional (ANutr, RNutr, RD).
Nutritional support is key to people's health, weight management, and sports performance-based goals. This course will improve how you can help people achieve their goals.
How You're Taught
This course is delivered in person, so you'll need to attend 6 days of tutor-led delivery at one of our course venues.
Each course day is made up of theory and practical sessions, covering all aspects of the course. They'll be lots of chances to speak to your tutor, ask questions and work with your peers on the course.
We ask you to arrive at the course venue at 8.45 am so that you're ready for teaching to start at 9.00 am. There are sessions then throughout the day until approximately 5.00 pm. We sometimes finish teaching slightly earlier, which then gives the course tutor the opportunity to provide learners with more individualised support.
The Level 4 Nutrition course is predominantly a theory-based course, so make sure you bring pen and paper to make notes. There will be practical elements to the course, so on certain days you may need to bring clothing for exercise, once you're booked on we will send through further details.
Assessment
There are a number of different assessments you must complete and pass to gain this qualification. They include:
Written Worksheets/knoweldge questions.
Online open-book Q+A
Practical Assessments - Observed by an assessor
Case Studies

Nutritional support for an individual with health-based goals.
Nutritional support for an individual with performance/sports-based goals.
Your tutor will work with you to teach and support you so that you're ready for assessments. Also if we work on a refer and defer assessment policy. So if you're not quite ready for assessment, we can defer them to a later date. Or if you refer to an assessment, and don't quite do enough to pass, we'll support you afterwards, providing feedback, guidance and additional opportunities for assessment.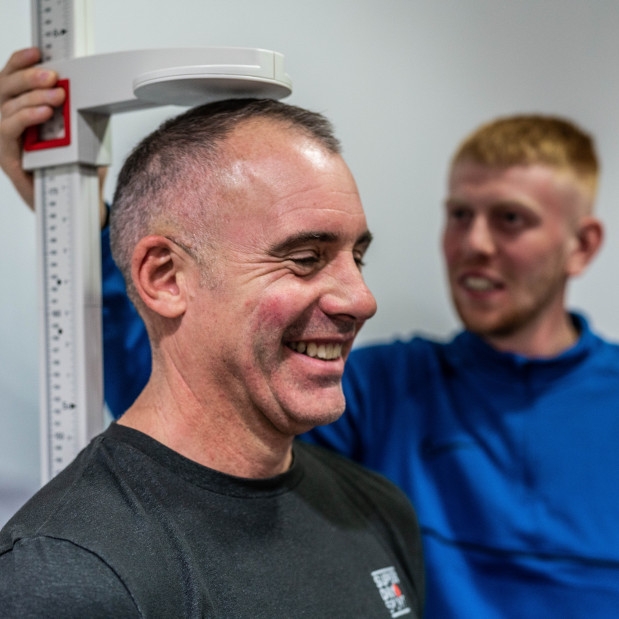 Progression
There are a number of progression opportunities once you've completed this course, how and when you choose to progress is dependent on your personal circumstances.
If you're not already a personal trainer, then completing the level 3 diploma in gym-instructor and personal training course may be the perfect option for how to couple your new knowledge and skill in nutritional support with the planning and delivery of exercise and fitness.
If you're already a PT then the progression might be within in own personal training practice, you may offer additional services or potentially increase prices due to your being able to offer a wider depth and range of services.
If it's another course you'd like to do, maybe our level 4 Strength and Conditioning course could be a great way to provide new skills and knowledge on how to plan for and train athletes to increase performance in a range of sports.
Entry Requirement
There are no pre-requisites or entry-level courses for this qualification. The course has been designed for:
Learners aged 16+ years old.
Learners should be able to communicate effectively with individuals and groups.
Learners will be able to learn at level 4.
Learners should have some experience studying nutrition at levels 2 and/or 3 in the past ideally as part of a personal training qualification or equivalent.
Modules
This qualification is made up of five units:
Nutrition for Physical Activity and Exercise - Level 3
Structure and Functions of the Digestive System - Level 3
Applied Nutrition for Exercise, Sport, and Athletic Performance - Level 4
Supplements, Performance Aids and Hydration for Sports Performance - Level 4
Providing Dietary Advice to Support the Needs of Different Athletes and Sports People - Level 4
Fees & Funding
The price of the courses is £809.00.
We ask for £100.00 non-refundable deposit to confirm your place on the course, this doesn't apply to anyone paying using an advanced learner loan if our employer or another organisation is paying for the course for you.
19+ Advanced Learner Loan - This course is eligible to be fully funded by the advanced learner loan. For further details then please get in touch.
We also offer Envisage payment plans for this course, so you can spread the payments over a 3 or 6 month period.
How to Apply
Click the book now button on this screen.
You'll be taken to a booking details page, enter your information, and choose your payment method.
Payment methods include:
Pay for your course

£100.00 deposit, then pay the remainder before you start
Or pay in full now

Envisage Payment Plan

Arrange a payment plan with us so that you can spread the payments over 3 months or 6 months.

19+ Advanced Loan

You'll not be charged anything at this stage and a member of our team will contact you to arrange a loan sign-up.

Invoice

Is your employer or another organisation paying for the course for you? If so, choose invoice and you'll not be charged anything up front, we'll then contact you for further details.
If you have any questions about booking a course with us then please get in touch.