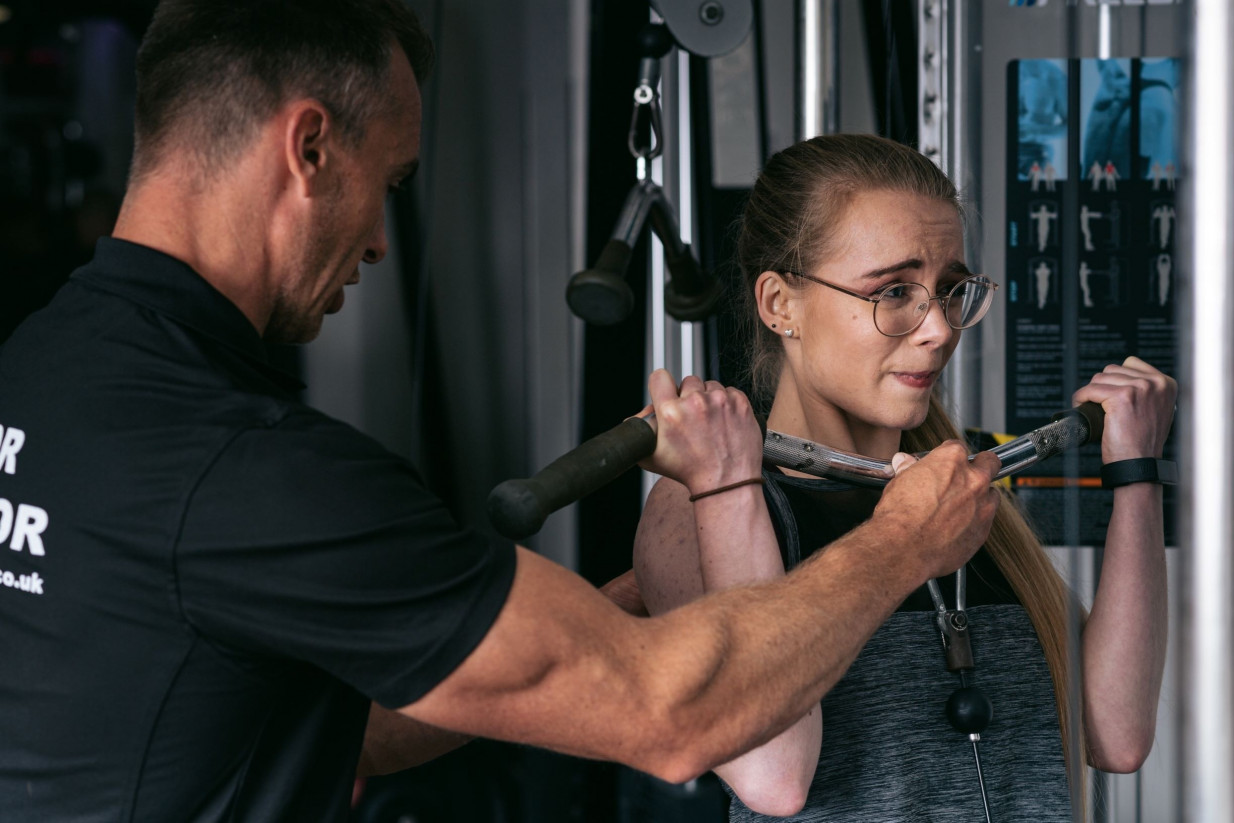 Course
Gym Instructor
The gym instructor course is our entry-level gym-based qualification. If you want to work in a gym and develop the skills, knowledge and confidence to plan and deliver gym-based exercise sessions to a variety of clients, then this course is for you.
The full name of the qualification you'll receive upon completion is a Level 2 Certificate in Gym Instructing which is accredited with the world-renowned awarding organisation YMCA Awards. Once qualified you'll be able to take your certificate to any gym manager or owner and offer your services with confidence that you've got the competency needed to do the job.
Next Course Dates
Sheffield - Start Date: 27th Jan 2024
Sheffield - Start Date: 28th Feb 2024
Sheffield - Start Date: 20th Apr 2024
Click "Book Now" for full course dates
Cost: £625.00
Book Now
Next Location
Course Summary
If you want to follow a career path in the active leisure industry, the Level 2 Certificate Gym Instructing is the qualification you need to get started. It's known as the 'entry' qualification needed to supervise and deliver in a gym environment.
When you successfully complete the course you will be awarded a YMCA Awards Level 2 Certificate in Gym Instructing, this qualification allows you to register with CIMPSA, meaning that the qualification is industry-recognised.
Once you've completed this course, the next logical and most popular progression is then to become a level 3 personal trainer (PT). You need to complete the level 2 gym instructor first, it's a direct pre-requisite course which then opens the door and allows you to enrol on a PT course.
There are other routes of progression too, not everyone wants to be a PT, you might be more interested in the health and wellbeing side of the industry and decide to develop with the Level 3 Exercise Referral or Level 3 Sports Massage courses. Alternatively, to gain a wider range of expertise, there are other courses available at level 2 which may be of interest. Some examples include Strength and Conditioning (Trainer), Health Related Exercise for Children, Circuit Training, Group Indoor Cycling, Kettlebells and suspended Movement Training.
Take your first step into your leisure career with this qualification.
How You're Taught
You'll be taught IN PERSON, with an experienced tutor there to support and guide you through the course over 5 days, through both theory and practical lectures and workshops.
We heavily value this in-person delivery as it gives us the chance to directly answer any questions you have and also to provide you with constructive feedback on your performance during the course. Alongside these course dates, you will also receive support materials that will further your studies, giving you a chance to reflect and learn at your own pace, in your own environment. We will again support you with this when needed.
Once you're signed up for the course you will receive the study materials either in-person or through the post, depending on how you've signed up for the course. Ideally, we'd like you to have these study materials at least one week before your first-course date, so that you can do some reading and complete some tasks, giving you a feel for the course and making a head start on the course content. We also know this is not always possible, so don't worry if you want to start the course tomorrow, we may still be able to help.
The pre-course study is based on the anatomy and physiology content for the course, we'd like you to focus on that, especially if this subject area is brand new to you. You'll receive specific materials and tasks to complete and a course tutor is on hand to provide support via email, telephone or in-person as and when needed.
The course itself runs over 5 days. This is usually three weekends over a four-week period. We do offer mid-week courses if weekends are not for you.
Course days run from 9am until 5pm and it is essential that you attend all of these days.
Assessment
There are a number of different assessments for this course, we set assessment completion dates on your first day. We try to stagger the assessment so you're being assessed at different points as you go through your course. Here's a list of the assessments:
1. Multiple Choice Exam - Anatomy and Physiology
2. Assessment Workbook - Completed online
3. Programming for Client – Consultation and session plan
4. On-course Practical Assessment
5. Summative Practical Assessment
6. Case Study
7. Written Knowledge Questions
The assessment process then culminates with the last day of your course. You'll have a short revision session followed by a multiple-choice theory paper. You'll also deliver your final practical session in which you will be delivering a gym-based session to a healthy client, which will be one of your class peers.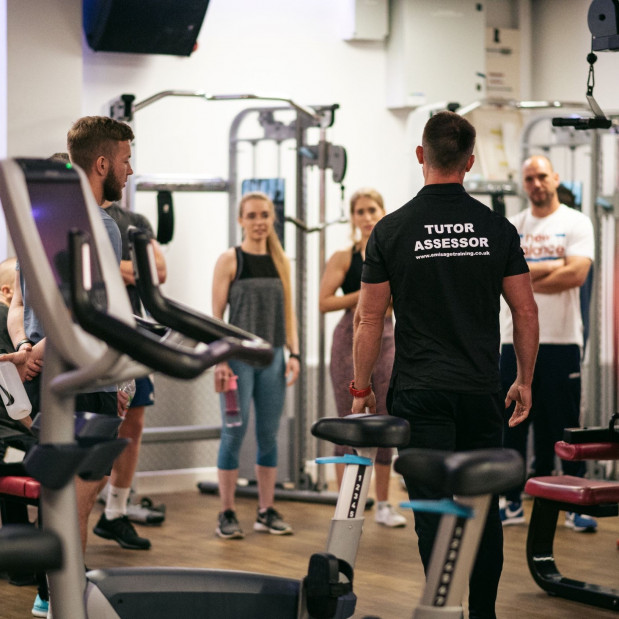 Progression
Once you have achieved this qualification you will be able to apply for a job as a fitness instructor at any gym facility. Whether that is a private gym or a local authority-run facility.
The Gym Instructor qualification is the direct pre-requisite for the Level 3 Certificate in Personal Training, which is our most popular progression route. You can also progress onto a range of other courses including Level 2 Exercise Referral, Level 3 Performance Massage, Level 3 Pilates or onto a range of Level 2 short courses in Circuit Training, Group Indoor Cycling, or Children's Fitness.
Entry Requirement
There are no pre-requisite qualification requirements for this course.
Modules
An advanced understanding of anatomy and physiology including:
The heart and circulatory system
Energy systems and their relation to exercise

The musculoskeletal system
Postural and core stability
The nervous, endocrine and energy systems and their relation to exercise and health.
How to design, manage, and adapt a safe gym-based training programme with apparently healthy adults of all ages.
How to perform group exercise in the gym environment
How to identify special populations and prepare training programmes for them within the gym
How to effectively communicate with gym members and help motivate them to perform their exercise programme to the best of their ability.
How to maintain health, safety and welfare procedures in a variety of fitness environments.
The health benefits of physical activity and the importance of healthy eating.
Fees & Funding
The fee for this course is £625. A £100 deposit is required to secure your place on the course.
We ask for £100.00 non-refundable deposit to confirm your place on the course, this doesn't apply to anyone paying using an advanced learner loan if your employer or another organisation is paying for the course for you.
We also offer Envisage payment plans for this course, so you can spread the payments over a 3 or 6 month period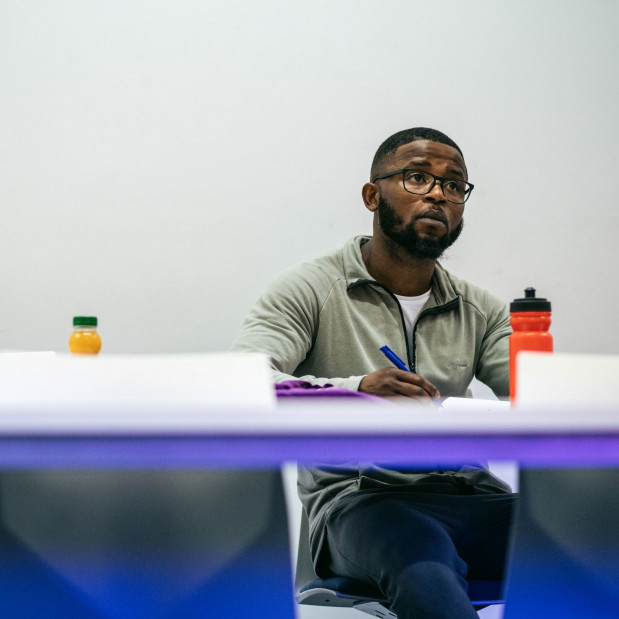 How to Apply
Click the Book Now button on this screen.
You'll be taken to a booking details page, enter your information, and choose your payment method.
Payment methods include:
Pay for your course

£100.00 deposit, then pay the remainder before you start
Or pay in full now

Envisage Payment Plan

Arrange a payment plan with us so that you can spread the payments over 3 months or 6 months.

19+ Advanced Loan

You'll not be charged anything at this stage and a member of our team will contact you to arrange a loan sign-up.

Invoice

Is your employer or another organisation paying for the course for you? If so, choose invoice and you'll not be charged anything up front, we'll then contact you for further details.
If you have any questions about booking a course with us then please get in touch.