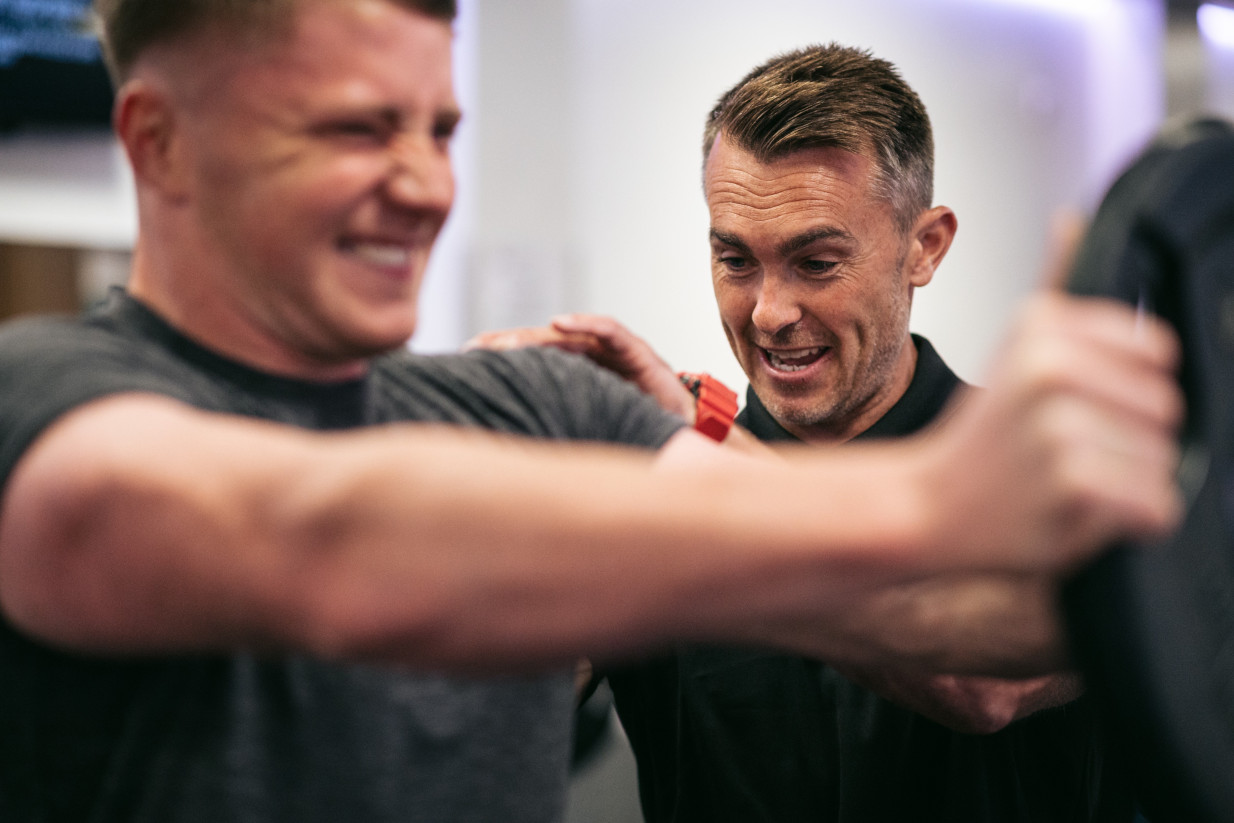 Course
Strength and Conditioning - Level 2
Previously Strength and Conditioning (S&C) courses were only available to elite coaches working in athletics, football and other professional sports clubs.
Next Course Dates
Cost: £625.00
New Dates Coming Soon
Course Summary
There has been a growing demand for S&C accessibility in the wider fitness community, due to the benefits this type of training has on all sections of the population. YMCA Awards have developed a more inclusive qualification to allow more people to access the prestigious world of S&C training.
When you successfully complete the course you will be awarded a YMCA Awards Level 2 Certificate in the Foundations of Strength and Conditioning, this qualification allows you to register with CIMPSA, where you will be placed on a directory and will be able to access further CPD training.
Completing this course allows you to progress onto other courses available at level 2, such as Exercise to Music, Circuit Training, Group Indoor Cycling, Kettlebells & Suspended Movement Training.
There has been a growing demand for S&C accessibility in the wider fitness community.
How You're Taught
The course is a mix of self-study and then face to face learning with our expert tutors.
We advise you to take one week to complete the self-study part of the programme. In this time, you cover anatomy, physiology, health & safety and how to support clients in the fitness environment. We recommend you spend a minimum of two weeks completing this work. There is a workbook that must be completed prior to the start of the course. During this time a tutor will be available for support if you need it.
The course itself runs over six days. This is usually over three weekends. We do offer some midweek courses.
Course days run from 9 am until 5 pm and it is essential that you attend all of these days.
Assessment
The first part of your assessment is two worksheets that are part of your self-study. The second part of the assessment for this course runs over two days. On the first day, you have a short revision session followed by two multiple-choice theory papers. In the afternoon you take part in practical workshops to prepare you for the practical assessment on day two. Day two are for practical workshops. These are by appointment, so you are only required to attend for two hours.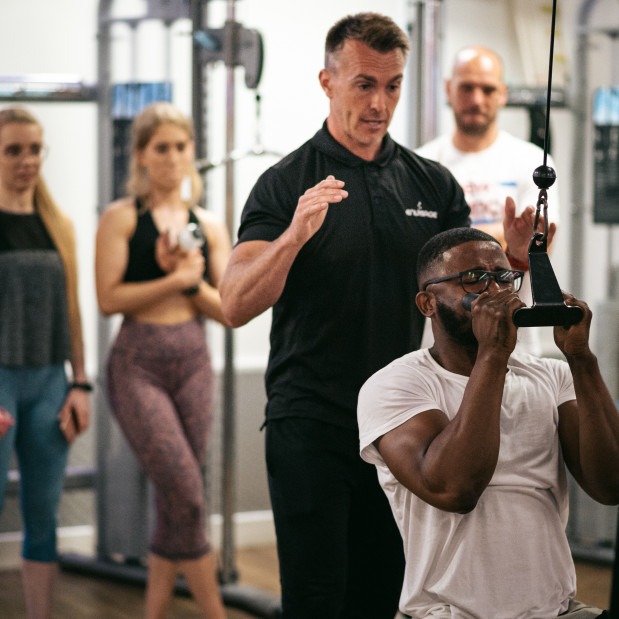 Progression
This qualification can lead to employment as a strength and conditioning trainer within a fitness/sports or another relevant facility.
Entry Requirement
There are no previous qualification requirements for this course. We just ask that students have a knowledge of the gym environment and some experience of strength and conditioning-based exercises through personal practice.
Modules
Anatomy and Physiology including:
the heart and circulatory system
the respiratory system
the digestive system
structure and function of the skeleton
musculoskeletal system
postural and core stability
the nervous and energy systems and their relation to exercise
Principles of working in the strength and conditioning environment, including customer service and how to maintain health, safety and welfare
How to conduct consultations and promote the health benefits of physical activity and strength and conditioning
How to communicate with clients effectively, and motivate clients to adhere to a strength and conditioning exercise programme
The skills and knowledge required to plan and prepare strength and conditioning-based exercise programme with apparently healthy adults, both individuals and groups. This may include older adults (50 plus) and young people in the 11-18 age range, provided they are part of a larger adult group
Fees & Funding
The fee for this course is £625. A £100 deposit is required to secure your place on the course.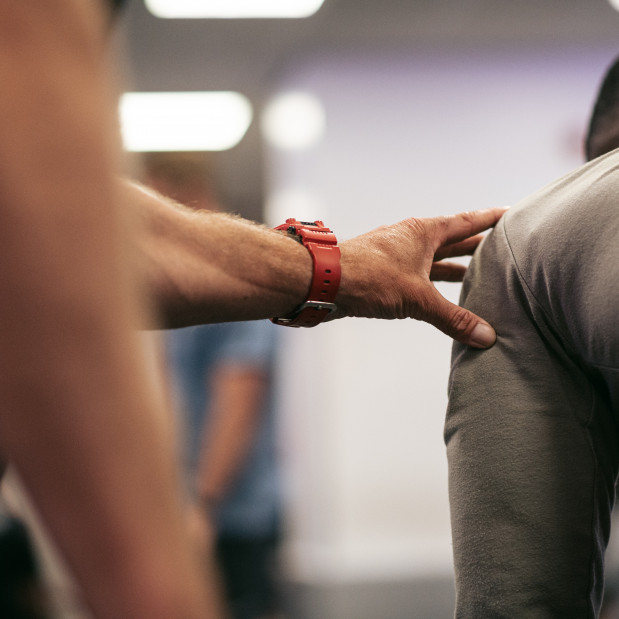 How to Apply
Select book now and then select the dates you wish to attend the course. You will then be taken through to the payment page to secure your booking. If you have any questions you can call one of our team.