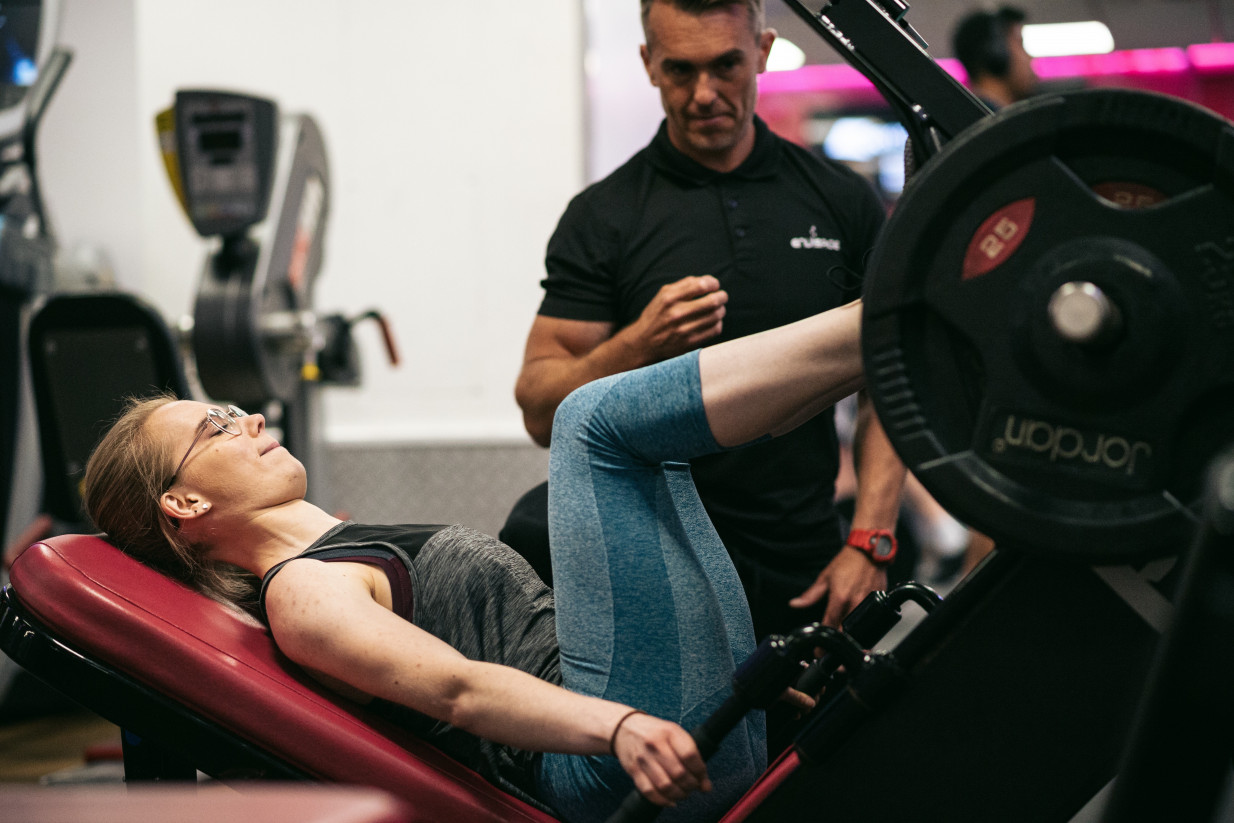 Course
Diploma in Personal Training (Practitioner)
Learn the skills, knowledge and experience you need to provide personal training on a one-to-one basis.
Next Course Dates
Sheffield - Start Date: 1st Oct 2022
Sheffield - Start Date: 2nd Nov 2022
Click "Book Now" for full course dates
Cost: £1,395.00
Book Now
Next Location
Course Summary
The Level 3 Certificate in Personal Training gives you the skills and knowledge you need to provide one-to-one training, assessments, nutritional advice and progressive programming to a range of individual clients. When you successfully complete the course, you will be awarded a YMCA awards Level 3 Certificate in Personal training, this qualification allows you to register with CIMPSA, where you will be placed on a directory and will be able to access further CPD training.
Completing this course allows you to progress onto other more specialised courses from level 3.
Become recognised as a qualified personal trainer
How You're Taught
The course is a mix of self-study and then face to face learning with our expert tutors.
We advise you to take one week to complete the self-study part of the programme. There is a workbook that must be completed prior to the start of the course. During this time a tutor will be available for support if you need it.
The course itself runs over 10 days. This is usually over 5 non-consecutive weekends. We do offer some midweek courses.
Course days run from 9 am until 5 pm and it is essential that you attend all of these days.
There are a number of assessments for this course. Rather than them all being at the end they are incorporated across each of the weeks.
Assessment
The assessments are a mix of workbooks, theory papers, worksheets, case studies and practical assessments.
Future Career
Once you have achieved your Level 3 Certificate in Personal Training you can provide one-to-one training in an unsupervised environment.
This could give you the opportunity to start your own business, or progress your career in the fitness facility you already work in.
Modules
An advanced understanding of anatomy and physiology including:
The heart and circulatory system

The musculoskeletal system
Postural and core stability
The nervous, endocrine and energy systems and their relation to exercise and health
How to apply the principles of nutrition to support client goals as part of an exercise and physical activity programme.
How to carry out a range of physical measurements & assessments.
Advanced training systems; resistance, cardiovascular, flexibility & core stability training.
How to programme safe and effective exercise for a range of clients.
How to design, manage, and adapt a personal training programme with apparently healthy adults of all ages.
How to deliver personal training as part of a programme for apparently healthy adults of all ages.
Fees & Funding
The fee for this course is £1395. A £100 deposit is required to secure your place on the course.
You can pay for this course yourself (self-funded) or if you're ages 19 or over, have been a resident in the UK for 3 years prior to the start of the course, and are applying for a course that is over £300 and a level 3 or 4, then you may qualify for a 19+ Advanced Learner Load.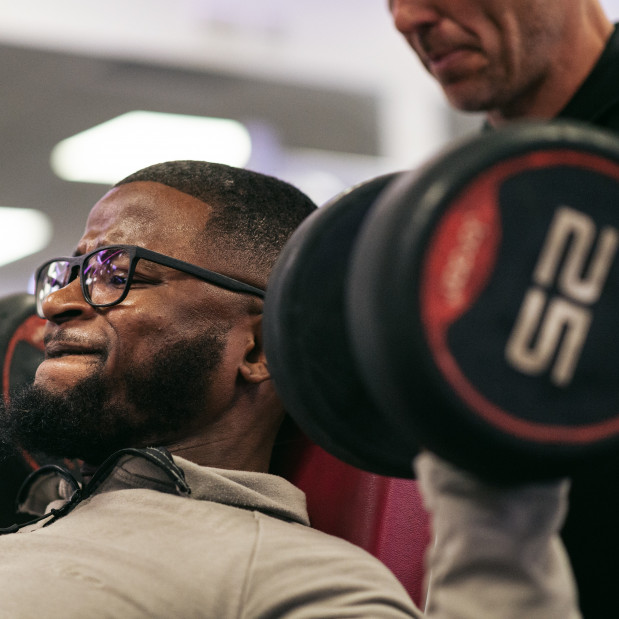 How to Apply
Select book now and then select the dates you wish to attend the course. You will then be taken through to the payment page to secure your booking. If you are self-funded proceed to checkout as normal.
If you wish to fund the course with a loan or think you're eligible then select the alternative payment option at checkout. On receipt of your booking, we will contact you and ask you to confirm how you would like to pay for your course. At this point, you can indicate that you would like to apply for a 19+ Advanced Learner Loan and we will contact you to arrange an interview.
If you book over the telephone, by email or in person, you will be directed to one of our loan coordinators, who will arrange an interview with you.
During the interview, you will receive information, advice and guidance in relation to the loan and the course you have applied for. If you decide to go ahead with the course and the loan, we will provide you with a Learning and Funding Information Letter (also known as an offer letter). Upon receipt of your Learning and Funding Information Letter, you will apply for your 19+ Advanced Learner Loan via Student Finance England.
How much can I get?
The amount you get depends on the course and the maximum amounts are set out by the government. The minimum loan amount is £300.
You can take out a loan for the maximum amount to cover your fee or you can pay part of the fee yourself. Please note: The Level 4 Certificate in Sports Massage Therapy can only be partially funded through the loan scheme, so a personal contribution will also be required for this course.
How is the loan paid?
Student Finance England will pay your agreed loan direct to Envisage once we confirm your attendance on your chosen course.
Repayments
Repaying your 19+ Advanced Learner Loan is straightforward.
Your monthly repayments will be based on your income, not what you borrowed
You'll only start making repayments when your income is more than £25,000 per year
You'll only pay back 9% of any income above £25,000 a year
Any loan remaining 30 years after you're due to start making repayments will be written off
If you leave or finish your course before April the following year, you won't start making repayments through the tax system until after this date. You can make voluntary repayments at any time
If your income drops or increases your repayment amount will change to reflect this. You can make voluntary repayments at any time to pay off your loan more quickly.
| | | |
| --- | --- | --- |
| Annual Income before tax | Monthly Salary | Monthly Repayment |
| Up to £25,000 | £2,083 | £0 |
| £27,000 | £2,250 | £15 |
| £29,500 | £2,458 | £33 |
| £31,000 | £2,583 | £45 |
| £33,000 | £2,750 | £60 |
| £35,000 | £2917 | £75 |